FROM THE CUFFIA TEAM AT COMPASS
To Our Friends, Clients and Colleagues, Before anything else, we want to send our love and support during this extremely difficult time. The global COVID-19 pandemic is one of the most challenging things we've had to face as an industry and a community. When our team moved to Compass, our dream was to develop an elite team where all of us would work together as one. Our intention in doing so was to create something superior, not only for our agents and staff but for the clients we work with each day. This is still our North as we move forward as a group. To our clients, please know that during this time, we are still here to serve you with every real estate need and do everything we can to provide you with our knowledge and support. Now more than ever, The Cuffia Team family will come together to communicate and collaborate, as we work safely on your behalf. Our family of agents will remain available, as you may need them. We continue to monitor and follow the guidelines set forth by our local, state and national governments, as well as any other institutions related to our industry . We are here to assist you in every way possible and are committed to providing you with the supreme service and guidance as always. On behalf of the The Cuffia Team family, we send our love, prayers and best wishes for the health of you and your loved ones. We will get through this.
Giancarlo, Ana, Alex and all our team members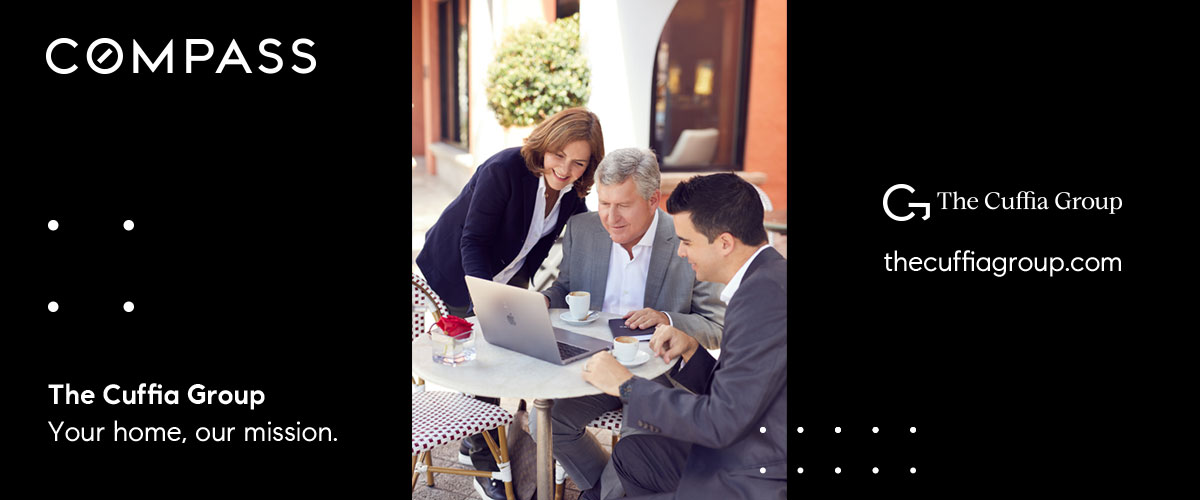 © Compass 2020 ¦ All Rights Reserved by Compass ¦ Made in NYC
Not intended to solicit currently listed property. © Compass Florida, LLC. Equal Housing Opportunity. All information furnished regarding property for sale or rent or regarding financing is from sources deemed reliable, but Compass makes no warranty or representation as to the accuracy thereof. All property information is presented subject to errors, omissions, price changes, changed property conditions, and withdrawal of the property from the market, without notice.