As the COVID-19 pandemic sweeps our nation, it is important to understand how to protect yourself and your family.
I wanted to share this insightful video with you from Dr. David Price from the Weill Cornell Medical Center in New York which calmly and comprehensively explains the realities of coronavirus and actionable things you can do to protect yourself and your family.
Please know that I am here for you and your family if you have any questions or if there is anything I can do.
Giancarlo Cuffia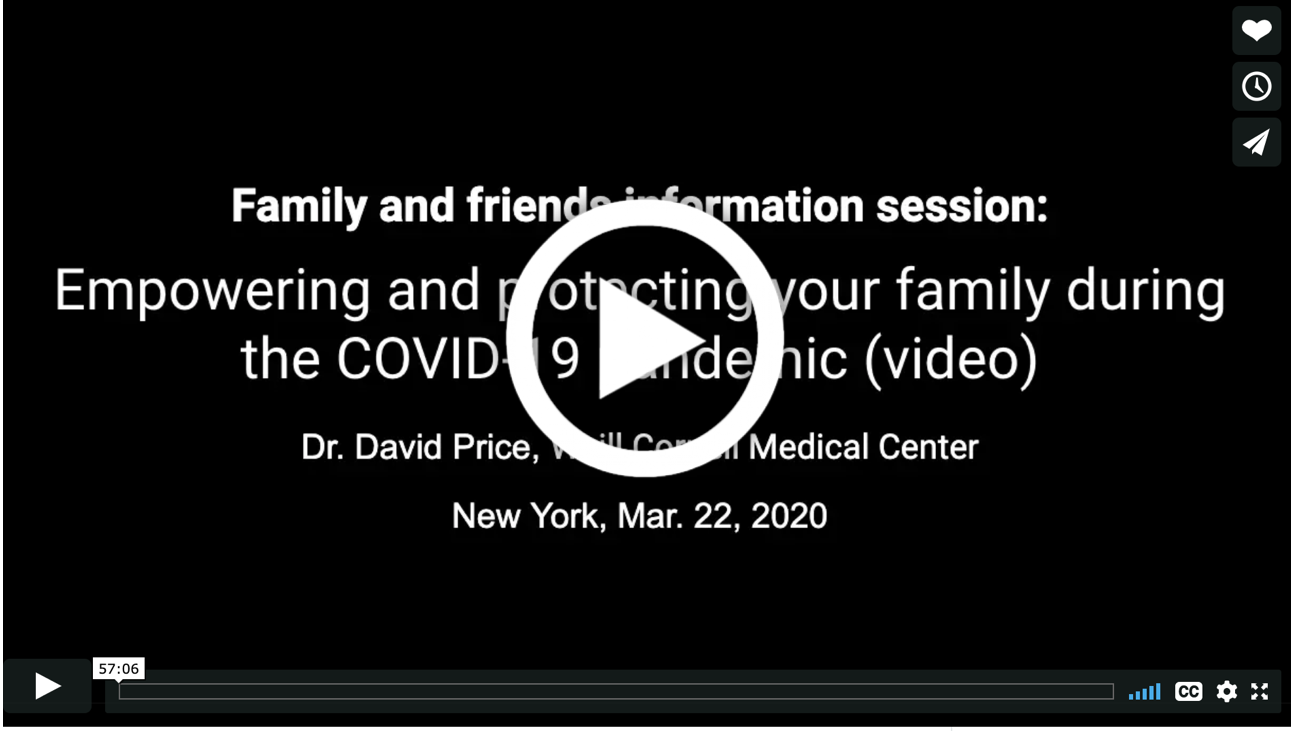 © Compass 2020 ¦ All Rights Reserved by Compass ¦ Made in NYC
Not intended to solicit currently listed property. © Compass Florida, LLC. Equal Housing Opportunity. All information furnished regarding property for sale or rent or regarding financing is from sources deemed reliable, but Compass makes no warranty or representation as to the accuracy thereof. All property information is presented subject to errors, omissions, price changes, changed property conditions, and withdrawal of the property from the market, without notice.